Worship in Milldale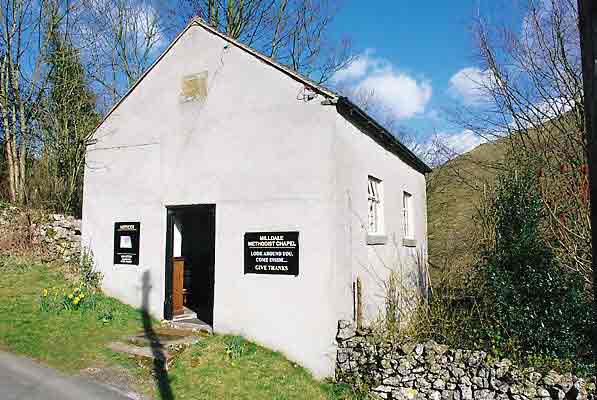 Although our Milldale Chapel is no longer open for regular Sunday worship, it is however always open for visitors and the visitors book is testimony to the many people, especially walkers who find it a haven.
We hold special services there during the year.
In the summer, we hold services on evenings in June, July and August. More details can be found in the calendar.
We also hold services on Holy Saturday and at 4pm on Christmas Eve. The last of these is a really special occasion with many more people than the chapel can comfortably hold, but this all adds to the atmosphere.
For more information contact 01335 324404
The postcode for Milldale Chapel is DE6 2GB, but note that this only takes you to the village itself. Zooming in on the Google map below will show you the exact location.
View Ashbourne Methodist Circuit in a larger map