Hulland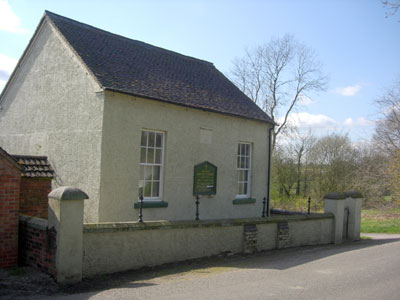 Services are not currently taking place at Hulland Chapel.
Hulland Chapel was built in 1821 and was known as Hulland Bourne Chapel. This was because there were two Chapels in close proximity, the other being the Wesleyan Chapel, now a private dwelling.
Some thirty years ago, out of a legacy left to the chapel, a small kitchen was built making it much easier to prepare the always welcome Methodist cup of tea. The congregation at that time occasionally exceeded the seating capacity and some joined in from outside.
We have had many memorable meetings and services, in recent years lead by the small band of ladies singing under the guidance of Wesley Raines on the organ who played regularly until he was in his 92nd year.
A Bible Study which meets monthly on a Wednesday (see our calendar for exact dates or contact 01335 370481) and on the first Thursday in the month there is a meeting of Methodist Women in Britain with a variety of speakers including visits from the London City Mission and the Leprosy Mission. The small band of worshippers give a warm welcome to visitors and often join in circuit activities.
The postcode for Hulland Chapel is DE6 3EP, but you can see the exact location of the chapel by zooming in on the Google map below.
View Ashbourne Methodist Circuit in a larger map